Marble Island Marina is a beautiful and active marina tucked away in Colchester, VT. Its scenic views and boating amenities rival any in the area.
For images of our marina, please click here
Available At Our Marina
Seasonal Slips Power & Water included - $112.00/ft LOA*
Season Dry Rack Valet Service - $106.00/ft LOA*
Yearly Dry Rack Valet Service - $130.00/ft LOA*
10% Discount for New Members!
Experienced dock attendants in season
Pool / Tented Grilling Area use included
Full Baths w/Showers
Haul / Launch - $4/ft
Block vessel for service pickup - $5/ft (By appointment only)
Trailer Load or unload - $5/ft (By appointment only)
Marina Hours and Seasons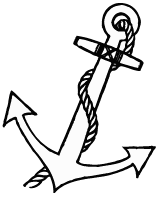 MARINA SEASONS:
Summer: May 13, 2020 - October 4, 2020
Winter: October 5, 2020 - May 14, 2021

SERVICE HOURS: (Memorial Day - Labor Day)
Mon - Thurs 10:00am - 8:00pm
Friday 10:00am - 9:00pm
Saturday 9:00am - 9:00pm
Sunday 9:00am - 8:00pm

(Hours after Labor Day are generally 10AM-6PM)
(Hours are weather permitting and subject to change.)
Call us at (802) 862-6804
Words From Our Patrons
The Marble Island Marina is the best location in Colchester area to place my boat! Their staff is professional and courteous & their location is breathtaking....